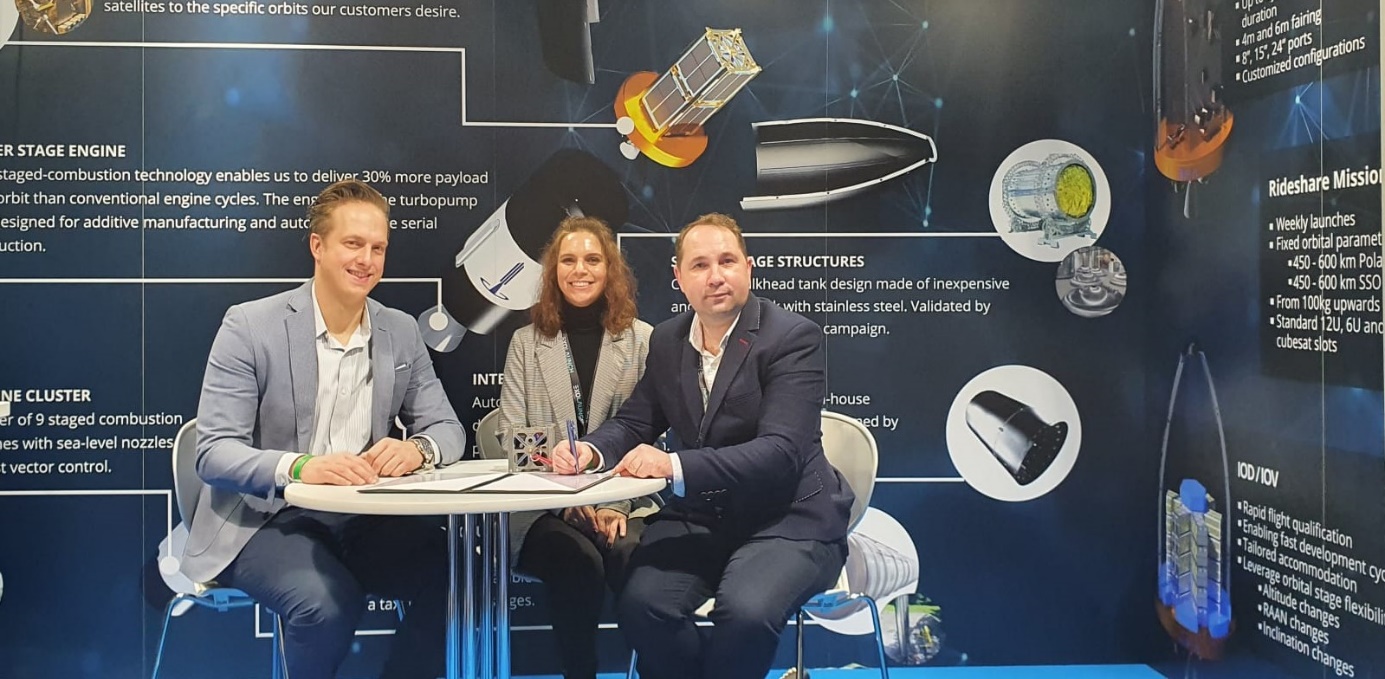 Lunar Research Service (LRS) and Rocket Factory Augsburg AG (RFA) have agreed on a launch services contract. According to the agreement, RFA will fly a research mission of the Ukrainian company LRS with its small launch vehicle RFA ONE into a low-Earth orbit. The flight, which is scheduled to take place from Andøya, Norway, in late 2022, will be the maiden flight of the Augsburg-developed launcher.
Lunar Research Service will use the results of the mission to improve its communications in Earth orbit and to test a solar concentrator that will be used in a planned lunar mission. Features of the mission include a custom satellite design and an in-house developed launch system.
"Ride-share flights allow New Space companies to quickly prove their technologies to customers and investors. At the same time, our customers can significantly shorten their time to market. By supporting start-ups, research labs and scientists in the earliest stages of their development, we create a solid foundation for a long-term partnership in testing their technologies," says Dmytro Khmara, CEO of Lunar Research Service.
"We are very pleased to have LRS as a customer for our first launch. The contract demonstrates how attractive our rideshare service prices are. We are honoured by LRS' confidence to be on board our first flight and look forward to preparing together. We can't wait to fly customers into orbit," says Jörn Spurmann, Chief Commercial Officer of RFA.
www.rfa.space
comments