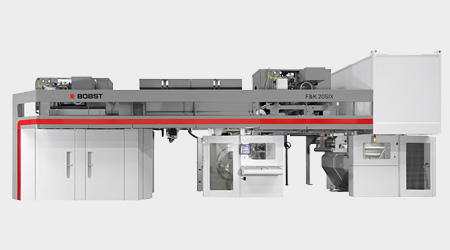 Bobst Bielefeld will hold an open house where latest developments for the range of BOBST CI flexo presses will be presented. The main focus of the event will be on colour matching, a topic that continues to be highly important. On the one hand, a consistent standard in flexo colour matching is missing and on the other hand brand owners demanding high colour accuracy.
The first day of the event, i.e. October 7 is targeted at German speaking visitors with all presentations given in German while the second day will be held in English for an international audience. On both days, the formal agenda is scheduled from 11 a.m. to approx. 6.30 p.m.
We will come back with more details on the event shortly. We would appreciate if you could make a save-the-date note in your diary.
If you wish to attend the Bobst Bielefeld Open House, please complete the online registration form.
www.bobst.com
comments