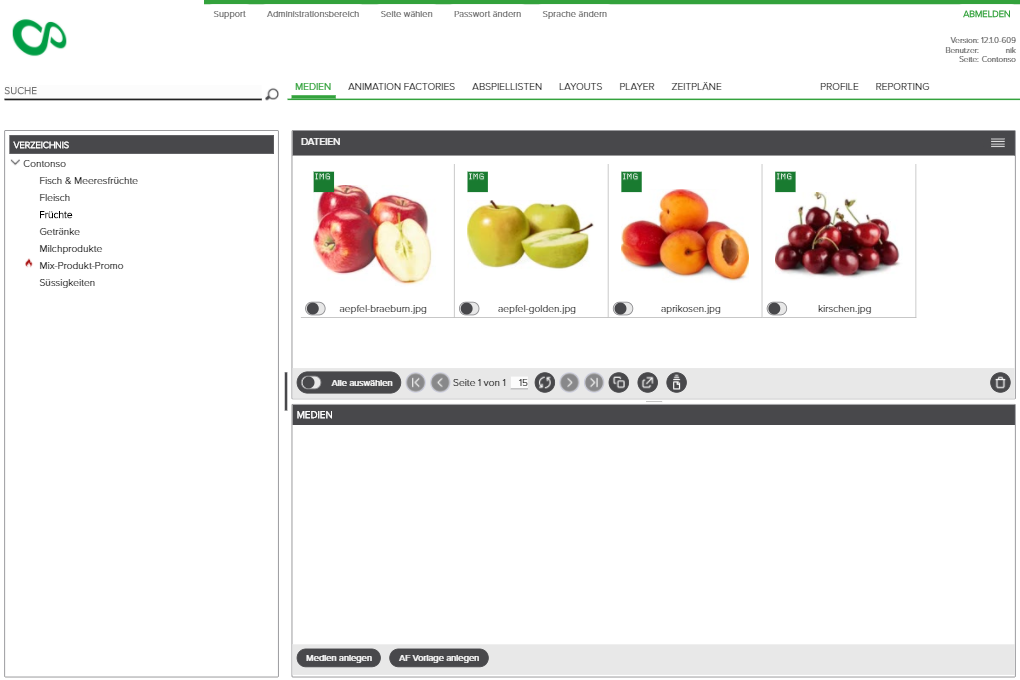 The Swiss digital signage market leader with 27 employees is 20 years young. When the Lucerne company laid its foundation stone in July 2000, there were neither flat screens nor USB sticks. Even the term "Digital Signage" was not yet born. However, screenFOODnet was already intensively involved with digital content, its effects and the many different ways in which it could be used. Today, screenFOODnet is proud that large companies such as 'Die Schweizerische Post', 'Denner' and 'die Mobiliar' rely on its solutions.
Four years after its foundation, screenFOODnet developed the first version of its own digital signage software screenFOOD. In the meantime, over 21,000 licences are in use in Europe. screenFOOD is currently being released in version 12.1 and offers users a revised, modern design.
In 2008, screenFOODnet changed from a pure software company to a 360° provider. Since then, customers have been supplied with everything from a single source, from sound advice and conception to content creation and hardware procurement, installation and successful operation.
Founder and CEO Pierre Farine looks back proudly on the last 20 years: "The vision of developing solutions for the very big companies has been fulfilled. We have learned a lot in the two decades. Today, we apply this experience for our customers to realise innovative, effective and sustainable projects".
comments