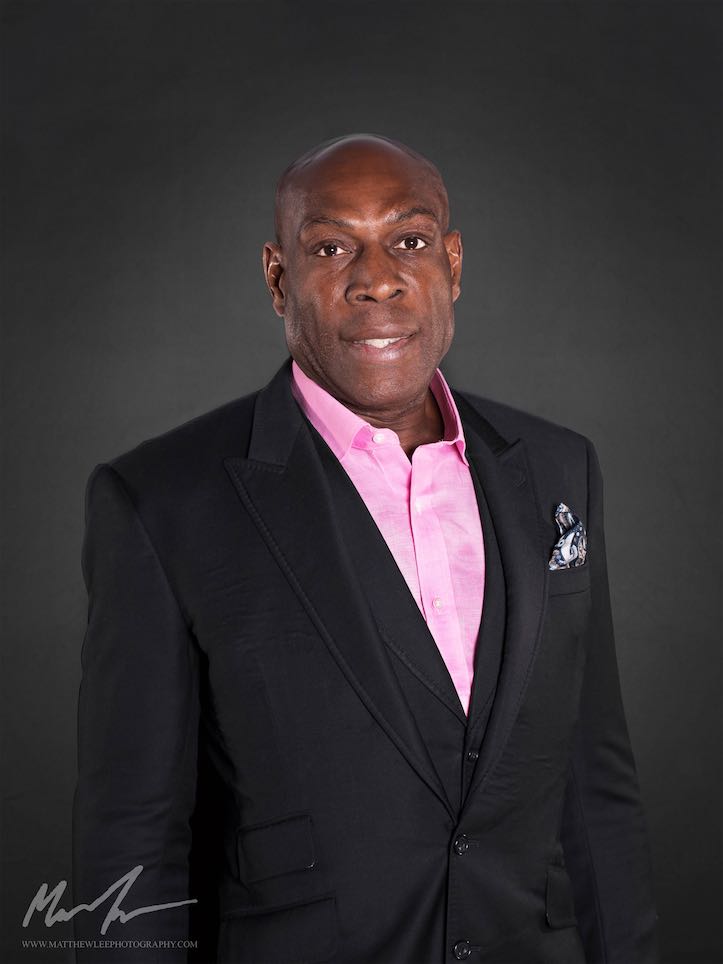 • Boxing legend Frank Bruno MBE revealed as the first of three celebrity speakers for The Print Show 2020
• Frank Bruno will take part in a live Q&A at The Print Show 2020, as well as a meet-and-greet autograph session with visitors
• Two more celebrity speakers will be announced in the coming months
• Full floorplan for The Print Show and co-located The Sign Show published
Organisers of The Print Show have announced British boxing legend Frank Bruno MBE as the first of three celebrity speakers for the 2020 edition of the UK's leading print industry event.
Frank is one of the most famous names in the history of British boxing, winning 40 of his 45 professional fights, 38 of which were via knockout. He fought some of the biggest names in boxing during his career, facing off against the likes of Mike Tyson, Lennox Lewis and Joe Bugner.
Frank's biggest achievement in boxing came when he clinched the WBC World Heavyweight Championship against Oliver McCall in front of a packed crowd at Wembley Stadium in September 1995.
Frank held the title until the following March, when, in his final professional bout, he was beaten by Mike Tyson at the MGM Grand Garden Arena in Las Vegas, Nevada.
Since retiring from boxing, Frank has been involved in a wide range of projects, including several acting roles, voiceover work and writing a number of books.
Frank is also heavily involved with charity work and has opened up about his own experiences with mental health in an effort to help others in need.
This led to him establishing The Frank Bruno Foundation, which promotes using exercise to help build a healthy mind. Boxing icons Tyson Fury and Ricky Hatton, as well as MMA star Michael Bisping, are among the ambassadors for the charity.
Chris Davies, event director for The Print Show and co-located The Sign Show, said: "We are absolutely delighted to confirm Frank as our first celebrity speaker for the 2020 show. He is an absolute icon of British sporting history and to have him appear at The Print Show and The Sign Show, as well as meet with visitors, will be an incredible experience.
"We're currently in the process of selecting our other two celebrity speakers for 2020 and will be making further announcements in due course, so watch this space!"
Meanwhile, The Print Show and The Sign Show have published the full floorplan for the 2020 event, showcasing how the two events will be located inside one hall at the NEC in September.
A number of companies have already booked their stands for The Print Show, with the likes of Vivid Laminating Technologies, Premier Paper, D&K Europe, The Magic Touch and Axzyra confirmed for 2020.
"As we head into the New Year, we're looking forward to announcing further additions to the floorplan, as we work to make the 2020 event our best ever," Davies said.
comments