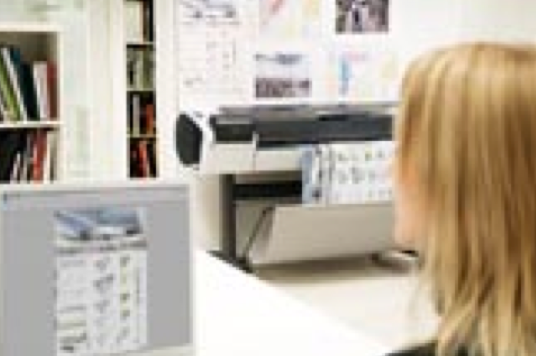 There are few cities in the world where architecture, both historical and contemporary, plays such a prominent role as in Barcelona in Spain. For most cities it is the intrinsic, functional and historical value of architecture that determines the importance assigned to an area, a building or a landmark. In Barcelona, architecture is also widely celebrated as an art form by visitors from all over the world. The development of architectural projects that not only co-exist but that are admired and appreciated alongside some of the world's most famous buildings, is both an extremely demanding and stimulating challenge. b720 Arquitectos, an international practice established by two Catalan architects and one from Madrid at the end of the 90's, has thrived on this challenge, providing architecture, masterplanning and design services to private and public sector customers.
One of their early projects, the iconic AGBAR tower, is a testament to their capabilities to complete complex projects from concept through to construction. For the project, b720 Arquitectos engaged Jean Nouvel in the first of a series of collaborations with some of the world's leading architects. b720 Arquitectos won the competition to develop one of the largest projects ever undertaken in Spain, the Barcelona City of Justice, for which they had teamed up with David Chipperfield. The complex consists of 285,000 built square metres in nine buildings, including design of the interiors. b720 Arquitectos are going from success to success. They have completed their first airport in Lleida and they have won the competition to design their first hospital. Their latest project, the redevelopment of an area that comprises an historical flea market in Barcelona, is particularly exciting for its historical and social significance. The area concerned covers 20 thousand square meters and lies within an area undergoing major urban regeneration, comprising state-of-the-art office space exploiting a previously abandoned industrial area. Set up as a temporary market some 80 years ago, b720 Arquitectos presented an inspirational proposal that turned the selling area into a covered outdoor space preserving the street market feel, while avoiding the shopping centre experience. The project will transform the market into a landmark and envisages a canopy hovering over the market that covers eight thousand square meters.
Outstanding setup to achieve excellence
Ana Bassat, co-founding partner, describes their approach to projects. "When we undertake any project it is an important challenge and we always want to be prepared. We have an outstanding team of young and experienced architects, a professional organisation and the best quality equipment. We like to have control over all the processes," says Ana. "The design and build process is changing all the time. More and more information is exchanged. We adopt the Building Information Model (BIM) and all the information is stored in a dynamic, real-time database. Customers and consultants can view the 3-D information. Today everyone works concurrently rather than waiting for one process to finish before the next process starts," Ana explains.
Delivering results when they count
Ana explains how their HP Designjet T1200 Printer serves their practice. "The HP Designjet T1200 is very reliable and offers us high-quality colour printing of both drawings and renders, giving us greater confidence to bid for more jobs than before and successfully complete projects on schedule." Ana claims. b720 Arquitectos use genuine HP supplies. In particular, Ana remarks that the HP Vivera black inks give them a true black, rather than a bluish black that could sometimes be observed on previous output. Ana firmly believes that the combination of HP printing technology, that includes the HP Vivera inks, combined with the HP media they use, ensure consistently reliable, high-quality drawings and renders. HP Universal Bond Paper and HP Bright White Inkjet Paper with ColorPRO Technology offer a unique combination of print quality and rapid ink absorption. "We no longer need to print tests or check the output for defects, image quality, the colours and the details are exactly what we expect and need," Ana claims. Ana adds that the versatility and powerful performance of the HP Designjet T1200 Printer are particularly convenient at customer reviews. "Clients are involved throughout the process and we have regular meetings to review projects. We may make notes on plans and need to see the updates agreed on with the client. If there are five or six people using the printer preparing a project for a competition they can continue working. With the two-roll option the printer is always ready to print on two different types or sizes of media at any time. We can print the changes without interrupting other work."
Time-saving, cost-effective execution
Ana describes the typical scenario at the offices when preparing for a competition. "Competition designs consist of A1/D-size presentation panels of mixed drawings, descriptive text and photo-quality renders. There is a lot of information on a panel so lines and details must be very sharp and clear, and small text needs to be legible. The HP Designjet T1200 gives us photo-quality renders plus sharp line drawings and high detail. Deadlines are always tight. Last minute changes are frequent and if the deadline is a Monday we will be printing on a Sunday. It takes three members of staff a month and a half to present a project for a competition. We have maybe ten projects being developed at any one time, so interruptions and delays really put pressure on schedules and deadlines. This is one situation where the two roll option on the HP Designjet T1200 Printer has transformed our processes. In our old printing workflow we used to make an office announcement to stop printing when we changed media. Teams printing drawings and plans would stop their work until the presentation panels were printed. Now we can load HP's glossy paper for presentation panels on one roll and bond paper on the other roll. There are no disruptions to any one team's workflow so a lot of time is saved. The versatility of the HP Designjet T1200 Printer gives us greater confidence and freedom to push for more business," Ana claims.
A key asset that builds confidence
Fermín Vázquez, partner and chief architect, highlights the responsibilities b720 Arquitectos have on many of their jobs. "Confidence in contractual performance is extremely important. We are not only responsible to the employer because we believe in making customers happy, but as architects in Spain, we are liable for any contractual deformities. Mistakes and delays in project construction cost money. So the accuracy and clarity of executive drawings we print on the HP Designjet T1200 Printer are a really important asset in eliminating errors in the interpretation of drawings," Fermín declares. Fermin underlines how the current economic crises has reinforced their strategy to expand into emerging markets. "The current crises means that we are taking part in more competitions, and we are more urgently seeking to expand in overseas, emerging markets, such as South America and Africa. We recently submitted an urban planning proposal for the 2km waterfront in Porto Alegre in Brazil. We developed our proposal, printed the A1/D-size presentation panels on the HP Designjet T1200 Printer and shipped them to the adjudicating panel. Our design was the winner" concludes Fermín emphatically.
 
comments