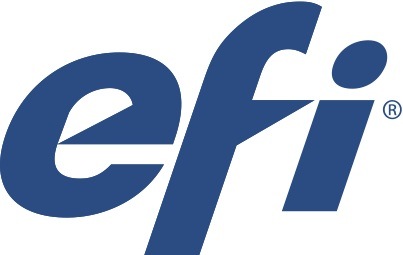 Deal Solidifies EFI's Leadership in Production Inkjet for Display Graphics
Electronics For Imaging, Inc. (Nasdaq:EFII) has acquired privately-held Matan Digital Printers, an award-winning provider of innovative technologies for superwide-format display graphics and other industrial printing applications.
"This acquisition gives EFI an even broader range of products to help our customers capture important opportunities in superwide-format display graphics printing," said EFI CEO Guy Gecht. "Matan's strong R&D capability will further accelerate EFI's inkjet innovation, while filling a key spot in EFI's portfolio for a lower-acquisition cost line of roll-to-roll production printers focused on signage, banners, billboards and fleet graphics."
"Our technology and - most importantly - our customers have a great future ahead with EFI in terms of ongoing support and innovation," said former Matan President and CEO Hanan Yosefi. "The Matan team and I are excited to continue growing and innovating as part of one of the world's leading providers of industrial inkjet printing products."
Based in Rosh Ha'Ayin, Israel, Matan has developed digital printers and presses for a wide range of challenging industrial applications for more than a decade. The company's digital industrial inkjet printers are designed to offer high productivity, quality and durability, while ensuring a low cost of ownership. Matan's focus on roll-to-roll workflow has resulted in one of the industry's strongest offerings of material-handling features such as in-line cutting and slitting.
Matan's work force of approximately 70 employees has joined EFI, giving EFI a significant presence in Israel, a center for innovation in the printing industry. Yosefi has joined EFI as vice president and general manager, EFI Inkjet Israel.
EFI's acquisition was an all-cash transaction in which EFI paid the shareholders of Matan approximately $29 million to acquire all of Matan's outstanding shares. Under the purchase agreement, EFI also assumed approximately $5 million of Matan's debt, and deposited $14 million into escrow to serve as security for EFI's benefit for the indemnification obligations of the Matan shareholders. Subject to EFI's claims against the escrow, portions of the escrow may be released to the sellers in 2017 and 2022.
The transaction is expected to be slightly accretive to FY 2015 earnings. The Company will provide selected financial information about its anticipated Q3 2015 results including the impact of this transaction during its regular Q2 2015 earnings call scheduled for July 21, 2015.
www.efi.com
comments