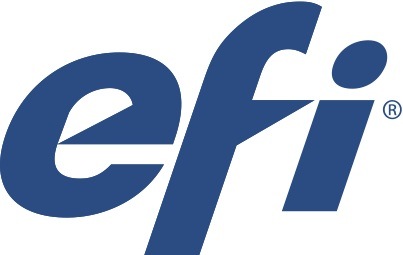 Electronics For Imaging, Inc. (EFI™) (Nasdaq:EFII) today established an industry-leading presence in high-growth inkjet textile printing with the strategic acquisition of Reggiani Macchine. Based in Bergamo, Italy, Reggiani is a leading technology provider with an extensive lineup of industrial inkjet printers utilizing water-based inks in printing on fabric - recently identified as the industry's most exciting growth application by a new, global survey from industry association FESPA and analyst firm InfoTrends.
Reggiani's inkjet technologies, which will be rebranded as EFI Reggiani, address the full scope of advanced textile printing, with versatile printers suitable for water-based dispersed, acid, pigment and reactive dye printing inks. In its 60+ year history, Reggiani has become a leading innovator of a full range of industrial solutions for textile manufacturing, including high-quality printers for fashion and home furnishing textiles, with a comprehensive portfolio spanning the company's original rotary screen technologies to the most advanced inkjet textile printers and inks in the industry. Reggiani has also established relationships with many of the leading textile manufacturing companies around the world and provides an integrated offering including equipment for all stages of the textile printing process, centered around its leading digital inkjet textile printers.
"This acquisition gives EFI an immediate leadership position in one of the world's largest industries undergoing the transformation from analog printing to digital. The textile printing market is just beginning that transition, which will enable manufacturers to shift from long-run to on-demand manufacturing, responding to the increasing demands of short runs and customizations," said EFI CEO Guy Gecht. "The addition of Reggiani's innovative team and their 'Made in Italy' textile printing technology, which is renowned worldwide, will drive continued growth in industrial textile, and also enable EFI's customers to expand into soft signage-based display graphics using Reggiani's water-based industrial inkjet printers."
"Reggiani's customers recognize that inkjet is the most important technology of the future for the textile industry," said former Reggiani shareholder Ambrogio Caccia Dominioni, who will be Managing Director of EFI Reggiani. "But I wanted our company to be part of EFI not just because we will be joining a world-leading industrial inkjet technology company - but also because EFI is a leader in print industry workflow solutions and has a much larger sales and marketing platform around the world.
"Together, EFI Reggiani can further extend its position as a global leader in digital inkjet textile printing technology with leading-edge products that accelerate the analog-to-digital transformation - all of which is vital to our customers' future profitability," Dominioni added. "I am strongly committed to remain fully involved in the company to ensure a smooth integration, a successful implementation of the combined business plan, a growing center of excellence in Italy for EFI's textile inkjet business, and the growth of the EFI-Reggiani business to maintain a leading position in the printing market."
Reggiani has customers in more than 120 countries served by a wide distribution network and agents in over 40 countries.
An industry-leading portfolio for inkjet graphics' top vertical segments
The acquisition enhances an EFI portfolio that addresses the fastest-growing segment of the industrial inkjet printing space. Respondents in the FESPA/InfoTrends survey selected UV inkjet printers as their top expected technology purchase, followed closely by textile printers. EFI is already the leading manufacturer of industrial UV-inkjet printers and ink, and now EFI is also a leading technology provider in the digital inkjet textile space.
To acquire all of Reggiani's outstanding shares, EFI will repay Reggiani debt of about €20.1 million ($22.6M USD*), pay the former Reggiani shareholders up to about €27.4 million ($30.8M USD) of cash, and issue the former Reggiani shareholders up to about €27.4 million ($30.8M USD) of EFI stock, and will pay up to €50 million ($56.2M USD) over as long as the next 30 months based on the achievement of revenue and profitability targets by the EFI Reggiani business. Under certain circumstances, EFI is required to pay in cash some or all of the amount described above that is payable in EFI stock. Reggiani's work force of approximately 190 employees joins EFI, further expanding EFI's growing worldwide presence.
comments