System Middle East FZC The only Authorized Distributors of complete range of Mutoh in GCC (UAE, KSA, Qatar, Bahrain, Kuwait and Oman) is pleased to announce special Promotional PRE-SHOW Prices, applicable on following latest models::
- Valuejet 1324/1624 New Generation Eco Solvent Printer.
- Valuejet 1638/2638 Dual Staggered Head printer for real production with impeccable quality.
Special price reduction as pre-show promotional is applicable on other models, i.e. RJ900X, VJ 1324W, VJ 1624W, VJ 1638W, VJ 2638W (Water based Indoor and Dye Sublimation Textile printers), VJ 1628 & VJ 2628 TD (Direct Textile Printers), Valuecut drag knife cutters and other peripherals and optional accessories for above range of printers.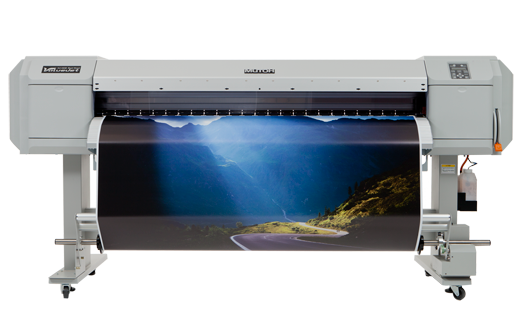 SME, backed by extensive experience of highly professional team is providing complete solutions to Sign and related industry. Having complete range of Mutoh Large format digital printers for indoor, outdoor, dye sublimation and direct textile applications, supported by wide range of printable and colored vinyl from Hexis and coupled with a high quality CNC Router from VHF Germany, we are capable of catering to a wide range demand.
comments