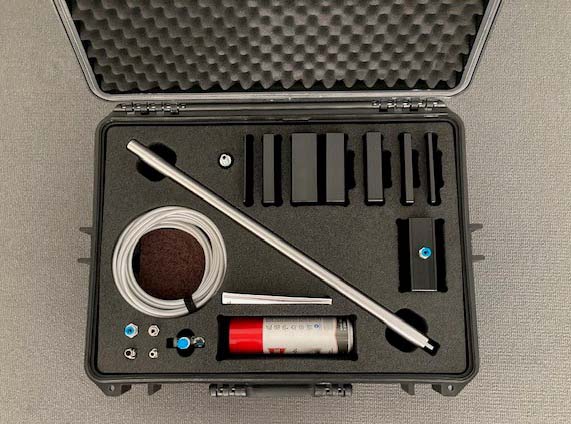 Heilbronn-based materials distributor Marbach Die Supplies has launched a new version of its mplaten|cleaner punch crucible cleaning device.
Head of Marbach Die Supplies, André Angermeir: "The mplaten|cleaner in its original version is used very successfully by many of our customers. It is compatible for all common punching machine types. However, some of our customers use machines where the space in the punching platen is extremely tight. Here it became necessary to adapt the design of the mplaten|cleaner. With the new mplaten|cleaner-smart, we have developed a punch crucible cleaning device that is always used when space in the punch crucible is extremely tight. The first customers who have used the smart version of the mplaten|cleaner are thrilled."
The mplaten|cleaner is a device that removes dirt and rust from the punching crucible. The cleaning smoothes out unevenness in the punching crucible and significantly minimises finishing times. As a result, the punching pressure can be reduced. This extends the service life of the tool. The punching result is also positively influenced by a clean punching crucible and productivity in the punching process increases.
comments