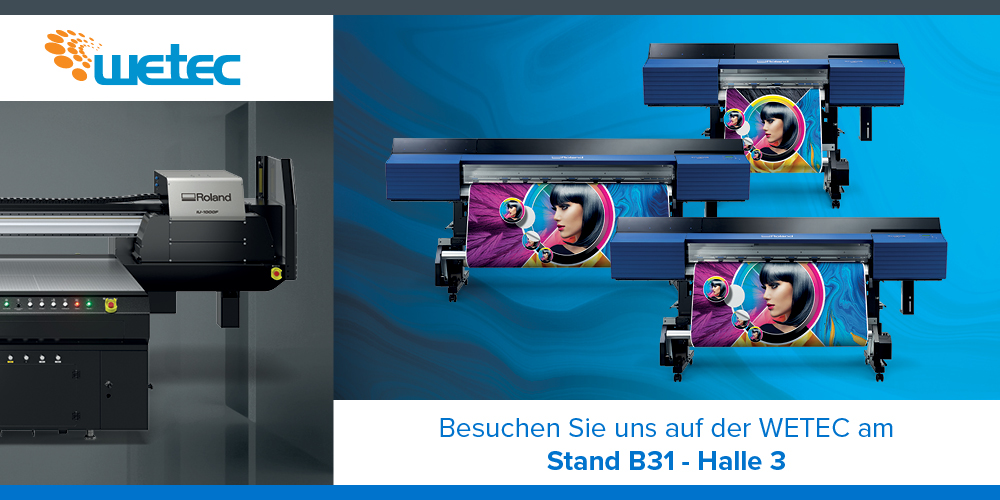 Roland DG will again be present at the International WETEC Trade Fair for Sign Making, Digital Printing, Light Advertising and Digital Signage in Stuttgart from January 30 to February 1. At booth B31 in hall 3, Roland DG will present a variety of new, powerful products that give companies access to new markets, target groups and business opportunities - at an affordable price.
After all, one of the company's main goals has always been to offer its customers all the equipment they need to give free rein to their creativity and ingenuity at an affordable price. In this respect, the VersaUV LEF2 series and the new LV series laser engravers on display at the show are two important additions to its already extensive digital printing portfolio.
Both machines are characterised by their compact design, high degree of precision and unsurpassed user-friendliness. In addition, their respective profit potential can be very easily maximized by combining them. Finally, by combining precision cutting and engraving with sharp, highly realistic prints, unique products can be created and a particularly wide range of materials can be processed.
Of course, creative professionals, graphic designers and printers will be able to see many other products from the company during the show that will help them easily expand their service offerings, such as the new award-winning SG2 and VG2 TrueVIS range of printers/cutters, the RF-640 8 Colour large format inkjet printer, the VersaStudio BN-20 compact desktop printer with cutting functionality and the GS-24 cutting plotter.
comments